A nutritious diet is essential for healthy brain development in children, which is critical to good learning.
The VPMS school canteen focuses on creating a clean and healthy environment for our students and a large part of this initiative is for healthier eating which deals with food safety as well.
Food safety is especially important in schools, for children can be more susceptible to food-borne illnesses. Here we take the proper steps to always ensure that all foods are safe for consumption. That means practicing safe personal hygiene for the students and staff members, knowing how to properly store foods, how to keep foods at proper temperature, and how to maintain cleanliness.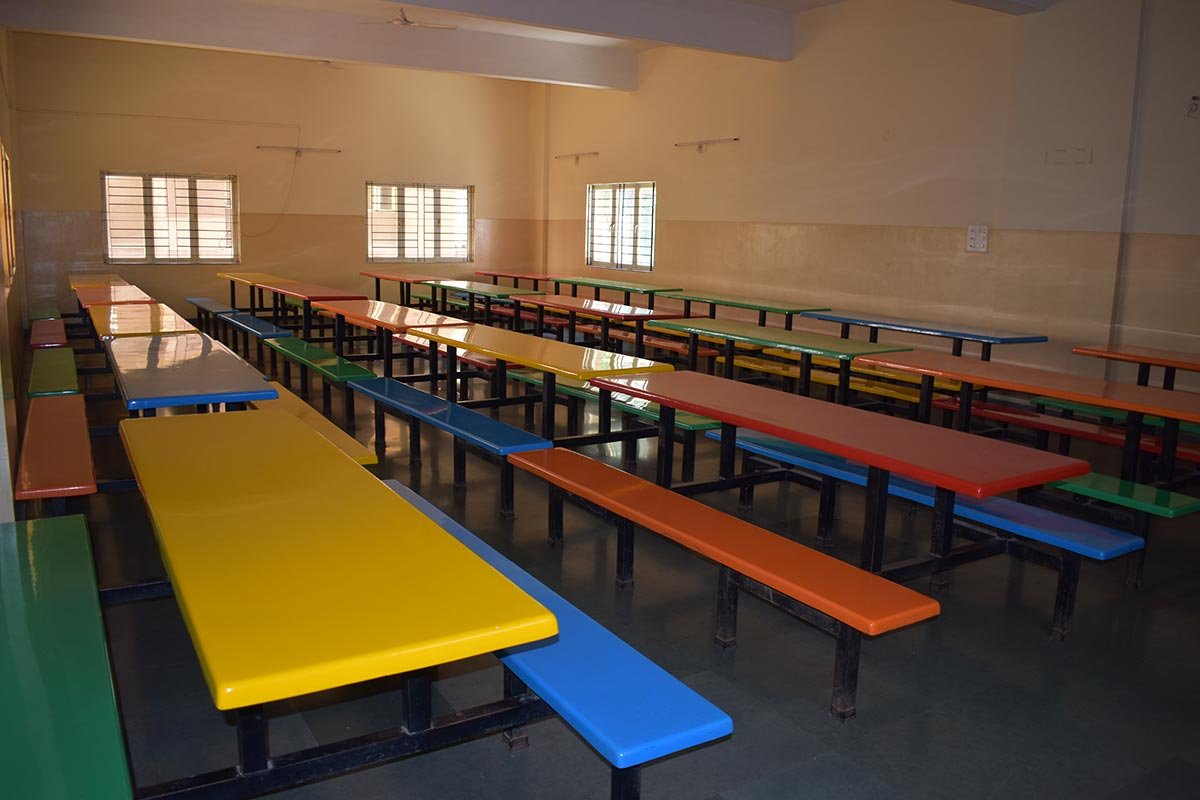 The second part of food safety in a school canteen is keeping the space itself clean and free of bacteria. Never allow the room to become a habitat for pests of any type. Keeping this in mind, we have a well-planned and child-friendly seating arrangement in our dining hall. The school is very particular about hygiene and children are made to wash their hands with soap before they get seated. An RO (Reverse Osmosis) plant has been installed to ensure quality drinking water. Fresh meals are prepared every day on site by our school kitchen team and includes a range of wholesome, nutritious and delicious breakfast and lunch for all.